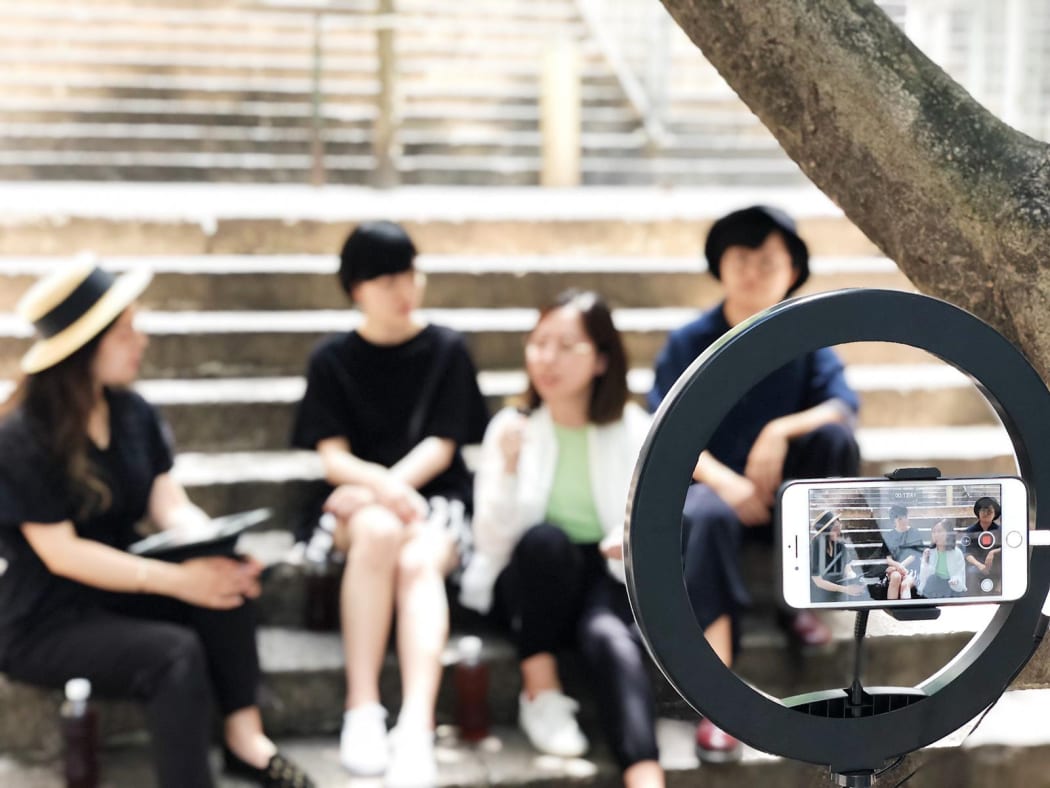 THIS WEEK ON ORA-ORA LIVE WE SPEAK WITH ROSE LI, CASSIE LIU AND JANET WONG ABOUT UNIVERSITY LIFE AND THEIR GOALS AND ASPIRATIONS FOR THE FUTURE.
Odetti Tse as Odetti
Janet Wong as Janet
Rose Li as Rose
Cassie Liu as Cassie
Odetti: Today I am very excited and also very privileged to be amongst 3 talented young artists here in Hong Kong. For those who have been following our show a bit more regularly, you might recognize Rose Li and also Janet Wong. They were guests on a previous episode with artist Kingsley Ng, a special episode that we did at Asia Society a few weeks back. During that episode, we started a very interesting and insightful conversation with these two artists, but it was very much cut short. That's why this time we've brought them back so that we have more time to explore topics they would like to speak about. This time, joining us is their fellow student from Baptist University, Cassie Liu. So, welcome for joining us today.
Before we get started, I'm just going to give each artist a quick introduction, so you guys can know a bit about them and their background. So first sitting next to me, we have Janet Wong. She is currently in her final year at BU, completing her Bachelor's Degree in Visual Arts. She is also the President of their graduation exhibition and as an artist she mostly focuses on installation based works, drawing inspiration from the details of daily life. Then, next to her we have Cassie Liu. She's also in the same class as Janet, so also completing her final year in Visual Arts. Similarly, she is also an installation artist, focusing on lens-based media, for example video and also sound. She acts as the Chief Editor for the Grad Show Team. And last but definitely not least, we have Rose Li, she first graduated from the Chinese University in Fine Arts, and now she is in her second year of her PhD studies also at Baptist University. Her current research topic is very interesting, which is re-contextualising Cantonese Opera in contemporary Hong Kong. She is also a practicing artist.
I think to start the conversation, one of the commonalities between the three of you, obviously besides being artists, is that you are still completing your studies. For Janet and Cassie, being in your final year and preparing for your grad show, this is obviously something very important; it is basically the finale of your four years as an undergraduate student. I think a lot of people may not know the concept of a Grad Show or perhaps our viewers have questions about what you really do behind the scenes. I think this is the perfect opportunity to ask you a few questions and learn a bit more about the process. My question to Janet, who is the President of the Grad Show, is what goes into the preparation in the entire process?
Janet: Actually, we basically do everything ranging from thinking of a theme that would suit all the works, to allocating all the students' works within the campus, finding sponsors, publishing promotions, and planning all the supporting programmes like the guided tours and artists' talks. It's the first time ever we would have the chance to include all of the students to create a show of our own. That is a very interesting process I would say. We actually started in October last year, so that's over half a year already. There are around 124 students for this year's Grad Show. We would have to collect authors' information and artists' statements to publish specially designed catalogues for them and design websites for them so the general public and interested galleries can contact them and maybe find interest in promoting our students as well. It's a very good chance and a very good platform for all the students as well as Hong Kong galleries to get in touch with them. In my position as President of the Committee and at the same time as an artist, I really have to ensure that I'm not going to use my power to make sure I get a better space or that my friend is getting a better space. I think that is more of a challenge to me this year.
Odetti: Thank you your for sharing. Next, I'm interested to ask Cassie about her experience with the Grad Show as well. She is the Chief Editor, and as Janet was explaining, she is in charge of all the text, press releases, curatorial statements along with other forms of writing. I am curious to understand more about, from the perspective of an artist, how did you choose the direction of your contributing artworks to the show?

Cassie: Talking about my own work for the Grad Show, like all of my other works, it is just a process of inspiration and realising what I would like to do. I think the Grad Show project is absolutely important but I just want to treat it like a normal art project. The theme is decided by the Committee. The Committee is in charge of the curation of the exhibition and making sure that all the works are presented in the best way that attracts the audience. The Committee will come up with the concept. The concept was discussed within the large group of our Committee. My role is to verbalise all the ideas, construct the concept, write it down and make sure that most of the audience will find it easy to understand. Talking about my own work, I think it's just a process that fits my own preference, so it's my own work. But for the Grad Show, I have to take into consideration a larger audience. I like writing, I like coming up with concepts and theorising ideas. From that point of view, working within the Committee is actually quite an interesting process. As Janet mentioned, the Editorial Team is in charge of editing all the artists' statements and work labels the graduates have submitted to us. In the editorial process, I get to know all the works by our graduates, get to know what they're doing and overall get to know them better. It's quite interesting to really understand our fellow graduates' work.
Odetti: So Rose, you obviously have gone through the whole Grad Show scenario before. But today, I'm more interested to learn about your PhD experience. My first question to you is why did you choose to complete your PhD in Visual Arts? This is a very interesting decision, so I hope you can share a bit more about that.
Rose: In this interview, we have been talking a lot about Grad Show. It started when I was graduating; I was doing my graduation work and it was the first time I wrote about my artwork. It was a completely new experience for me. It was completely different from making and creating with your own hands. It was more about the conceptual background and analysis that goes into the artwork itself. That was a very exciting experience for me. I found that I was actually interested in writing more and also researching into the different perspectives and looking into my work and practice. That was the starting point of me considering the PhD programme. The second reason is that I am a Cantonese Opera performer and practitioner. I think there are certain things that are difficult to do and achieve within the cluster of Cantonese Opera. I would need to do it in an academic and artistic practice way. That was the second reason for me to pursue my PhD. It also fits into my interests in doing different kinds of disciplines and trying to find a point in which I could create something without boundaries.
I applied for Master of Philosophy first, but the interesting thing is I got an interview in the Netherlands and it was conducted through Skype. It was the first virtual interview I had done. It felt very strange for me, it was very different from seeing people face to face. Nowadays, because of technology and the situation we're currently in, we are doing a lot of virtual interviews and online Zoom talks. That was the first thing I found interesting about the beginning of my PhD application. The second interesting thing is that my confirmation of candidature in March this year was also conducted through Zoom. This was like a double-virtual experience for me. For that confirmation, I had to conduct a performance. I was thinking, in times like this, what can artists do in terms of creating through technology and bringing a different experience of your practice and artwork through social media. I turned it into a scripted performance together with images and a reading. It's like reading into my diary, my process of creation. That was another exciting experience for me as well.
For an artist, it's very important to bring new ways of seeing into our daily lives as well as your own living experience. For example, for my PhD, a part of it will be about writing my first-hand experience in performing Cantonese Opera; it is questioning my role of being a practitioner in terms of art and Cantonese Opera. It's also about personal experience and I think it will be an interesting point to go into something that is quite unfamiliar among the public. I think an artist always brings new perspectives into seeing.
Cassie: I think Rose was talking about the responsibility of an artist. I'll continue with what I think about art in general for myself. I think the reason why I am determined to do art is because, first of all, I am a person who is interested in a lot of different things. I am interested in a wide range of things. I think art is the medium where I can bring those interests into my practice and into what I'm obsessed with.
Janet: I do art to record all the things I observe in my daily life, that's why I said I draw inspirations from all the details in my daily life. At the same time, I think everything we experience is history, maybe not a collective memory or history, but it's definitely a kind of history. To me, art is just a recording of history from a different perspective. From a person's history, you can always see what is going around in the society as well. I think that is the main role of art for me.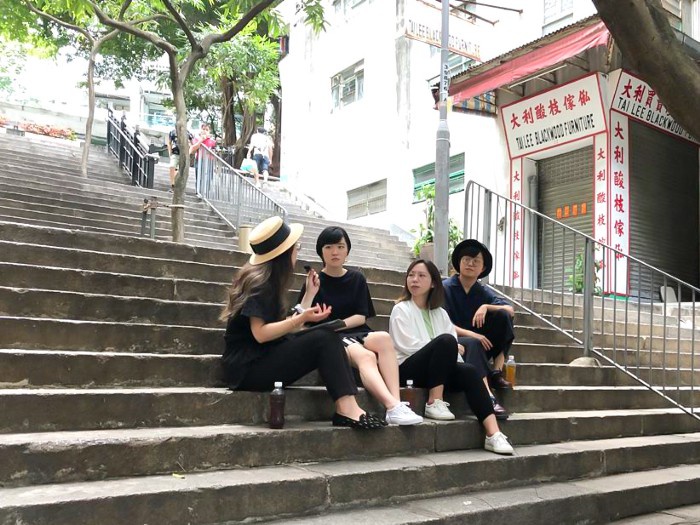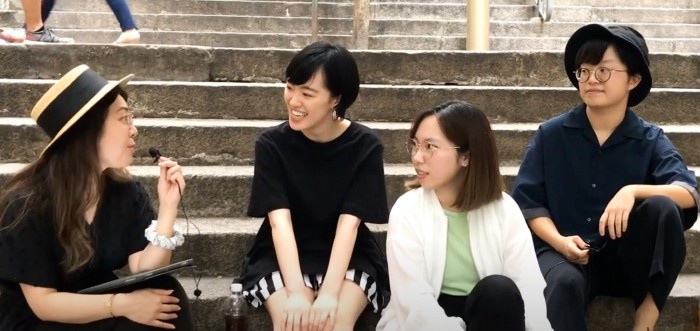 ---
ABOUT ORA-ORA LIVE
Each week, Ora-Ora will speak with various members of the art community — including artists, curators, academics and other professionals working in the cultural sector — to address topics of interest related but not limited to Hong Kong's art and cultural scene. The series aims to be an outlet for creativity and a means to connect with peers who share similar interests. The episodes will also available live on Ora-Ora's Instagram (@galerieoraora), Facebook (Galerie Ora-Ora) and later on Ora-Ora's YouTube channel.