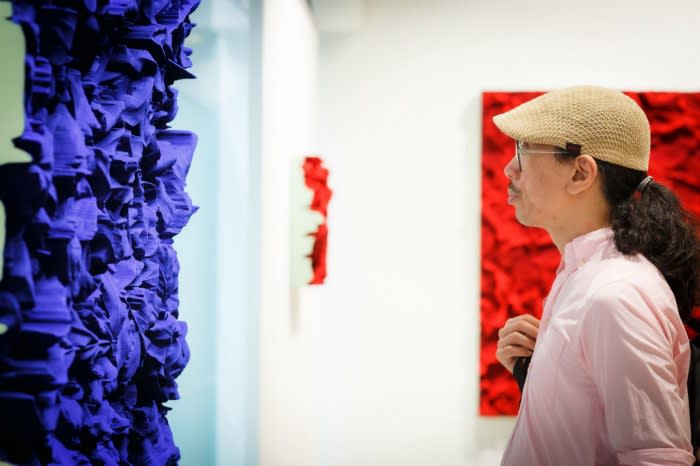 THIS WEEK, ORA-ORA SPEAKS WITH CURATOR JEFF LEUNG ON THE CHANGING ART ECOSYSTEM AND HIS INSIGHT ON THE FUTURE OF EXHIBITION PLANING AND CURATING IN HONG KONG.
Dr. Henrietta Tsui-Leung as Henri
Jeff Leung as Jeff
Henri: Jeff, I know that you have experience in curating. A lot of my friends or recent university graduates also voiced out their dreams of becoming a curator. Some sent in job applications to our gallery and some asked about the career pathways for curators. I know you graduated from Chinese University of Hong Kong. Can you share with us your experience growing up and learning art?
Jeff: Just like a lot of local artists here in Hong Kong, I studied Fine Art in the Chinese University of Hong Kong. I focused more on Creative Design then. After I graduated, I fell into curating work by chance. I first started learning more about the operations of an exhibition, and slowly began focusing on curating. Because my roots are in creative design, aside from curating exhibitions, I also love visiting exhibitions.
I am happy to join you in this interview today not only because I enjoy talking to you, but also because I wanted to admire some of the exhibits here. You can look at this exhibit for example. Every time I look at different exhibits, I would ask the artists or specialists and enquire more details about the artwork and ask for their opinions on it. I would also try to understand the artwork from the viewers' perspective. I do a lot of data collection which benefits my decision-making process for the future exhibitions I manage and curate.
After I graduated, I worked at various art organisations, including Para Site Art Space, a non-profit organisation, and commercial art galleries, and Hong Kong Art Centre. Aside from managing my own exhibitions, I also provide assistance and support to my teams and superiors to achieve their curatorial intents. Aside from doing my own curatorial works, I also help other people achieve their goals. I like to use making movies as an analogy. I am like a director, I have an artistic vision and will incorporate that vision into my work. As a director, I also have an operational know-how, I need to cooperate with the editor and executive teams to devise strategies to execute my movie. This is my specialty. Directors also do not only make movies for themselves, they also do so for studios and companies. As a curator, I also do executive work, where I take on the role of executing ideas.
Henri: Sometimes, the organisations have some artistic ideas they would want you to help to achieve.
Jeff: Exactly. I am lucky to have taken on different roles which have allowed me to understand how to run an exhibition. The way I give advice may be different from the way the younger generation does it. It is about how to creatively find the best artists to visualise a certain idea. I am lucky enough to have been able to do both things.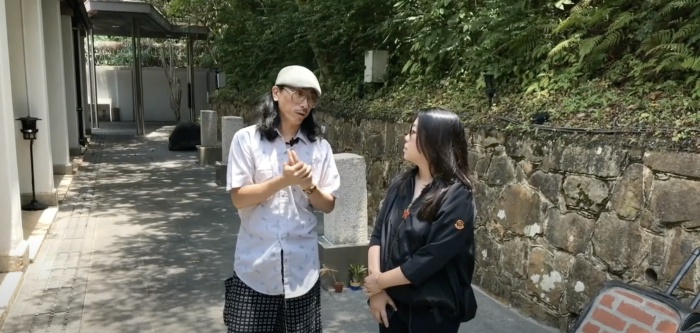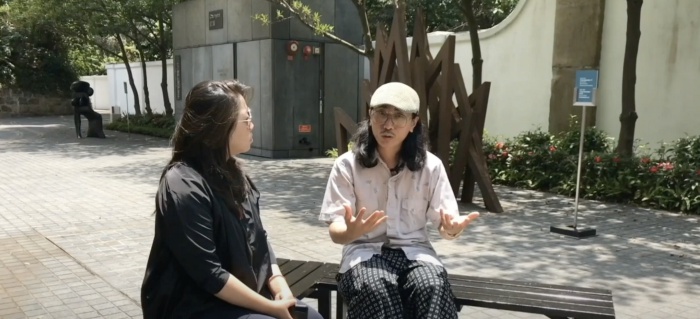 ---
ABOUT ORA-ORA LIVE
Each week, Ora-Ora will speak with various members of the art community — including artists, curators, academics and other professionals working in the cultural sector — to address topics of interest related but not limited to Hong Kong's art and cultural scene. The series aims to be an outlet for creativity and a means to connect with peers who share similar interests. The episodes will also available live on Ora-Ora's Instagram (@galerieoraora), Facebook (Galerie Ora-Ora) and later on Ora-Ora's YouTube channel.