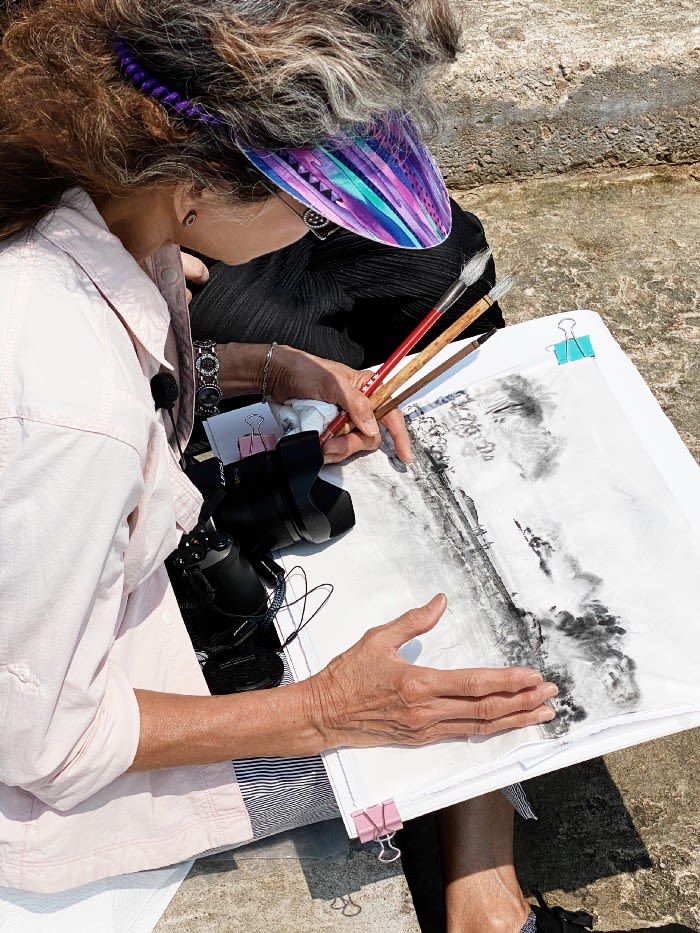 THIS EPISODE, ORA-ORA ACCOMPANIES HONG KONG ARTIST NINA PRYDE FOR AN EXCURSION TO SHARP ISLAND, AS SHE DISCUSSES HER ART-MAKING AS A PAINTER, COLLAGE ARTIST, AND PHOTOGRAPHER.
Dr. Henrietta Tsui-Leung as Henri
Nina Pryde as Nina
Henri: I notice that you love taking pictures with your camera.

Nina: Yes. We are lucky it is a good day today. We will have good lighting for taking pictures. The both of us have been to Sharp Island a few times before. The scenery seems to evolve and change every time we come here. We arrived here this morning, there was a rising tide near the dam.

Henri: Yes, it is.

Nina: Now, everyone can walk on the dam because of the low tide. The landscape is so special here and the rocks have so much texture.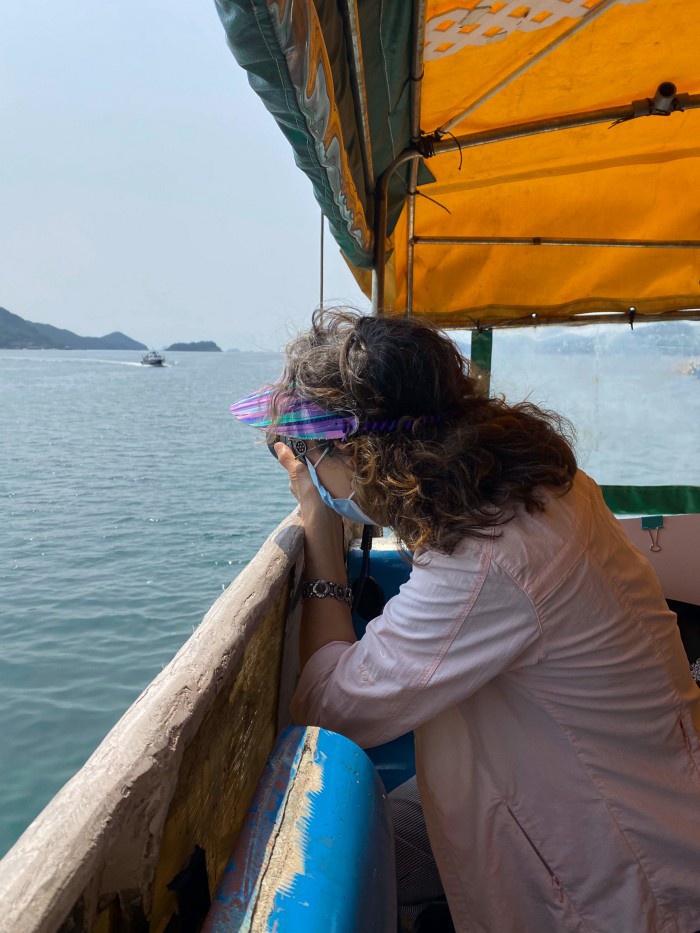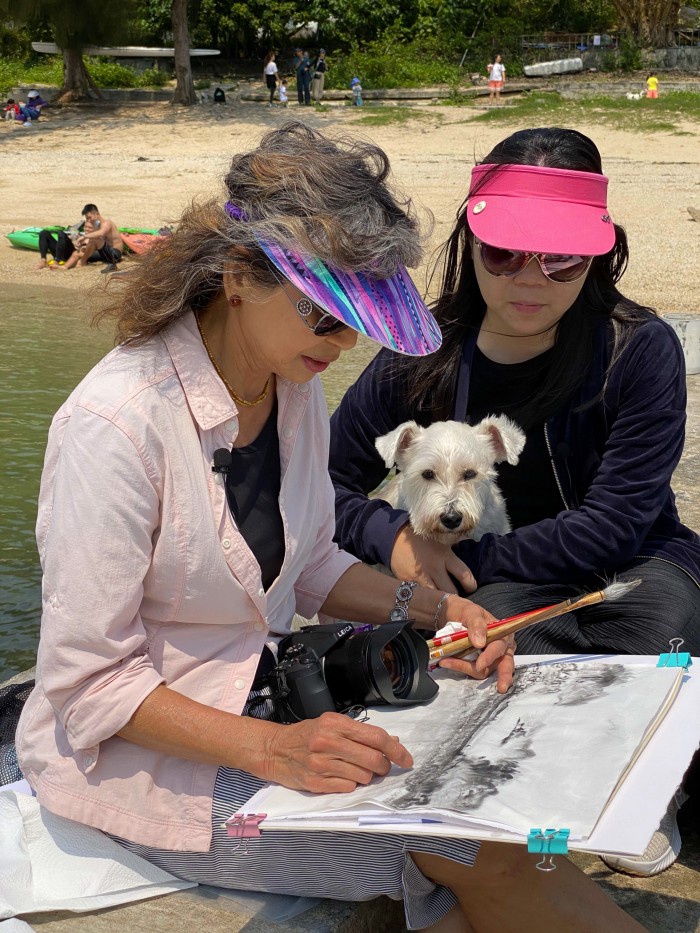 ---
ABOUT ORA-ORA LIVE
Each week, Ora-Ora will speak with various members of the art community — including artists, curators, academics and other professionals working in the cultural sector — to address topics of interest related but not limited to Hong Kong's art and cultural scene. The series aims to be an outlet for creativity and a means to connect with peers who share similar interests. The episodes will also available live on Ora-Ora's Instagram (@galerieoraora), Facebook (Galerie Ora-Ora) and later on Ora-Ora's YouTube channel.