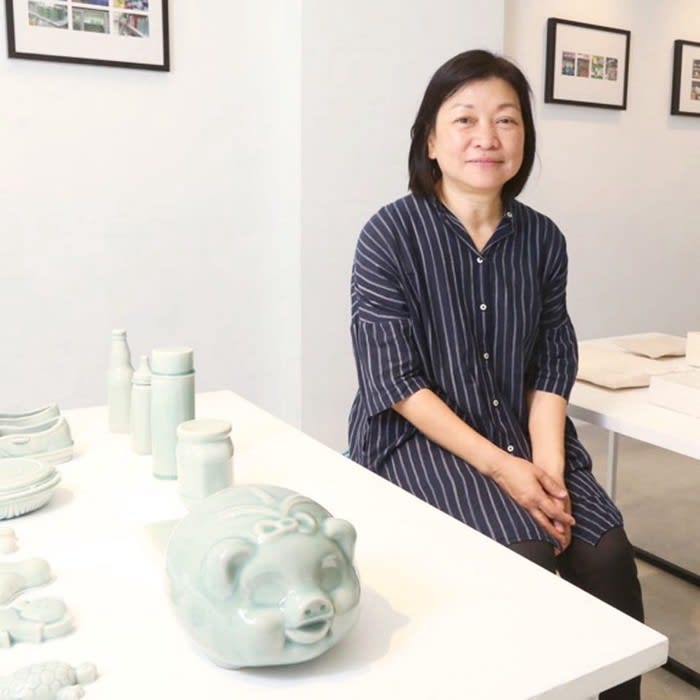 THIS WEEK, WE ARE PLEASED TO HAVE ANNIE WAN, ARTIST AND ASSISTANT PROFESSOR OF THE ACADEMY OF VISUAL ARTS AT HONG KONG BAPTIST UNIVERSITY, JOIN OUR DISCUSSION ON HER JOURNEY TO BECOMING A CERAMIC ARTIST.
Dr. Henrietta Tsui-Leung: Henrietta
Annie Wan: Annie
Henrietta: How did you start your journey in art?
Annie: It was actually quite complicated. When I was young, my mother would always say "my daughter will be an artist one day" when she saw my artworks. I still remember these words to this day.
Although I majored in science throughout junior and secondary school, by the time I got to choose my major for tertiary education, I began to consider studying either fine arts at the Chinese University of Hong Kong (CUHK) or design at the Hong Kong Polytechnic University (PolyU). I thought studying design at PolyU would be the coolest thing. On the other hand, it was to my belief that studying fine arts at CUHK would automatically shape me into a teacher. Since I was reluctant to work in the education sector, I finally decided to pursue the Higher Certificate Studio Ceramics Course at PolyU.
Studying at CUHK for my bachelor's degree was a very interesting experience for me. I was never an organized person and I did not have life plans. While I was taking some philosophy courses in PolyU, I began to think: if I am going to be a freelance designer anyway, shouldn't I just apply to study at CUHK?
Henrietta: Were you a product designer?
Annie: It was textile design. After I got into CUHK, it was like I discovered a whole new world. From there, I gradually developed my artistic skills and eventually obtained my Master of Fine Arts.
While I was still in university, I began to gain some working experience by teaching ceramic studies part-time in CUHK, Hong Kong Art School and Hong Kong Baptist University. My Associate Professorship at HKBU's Academy of Visual Arts was my first full-time job after I graduated from CUHK.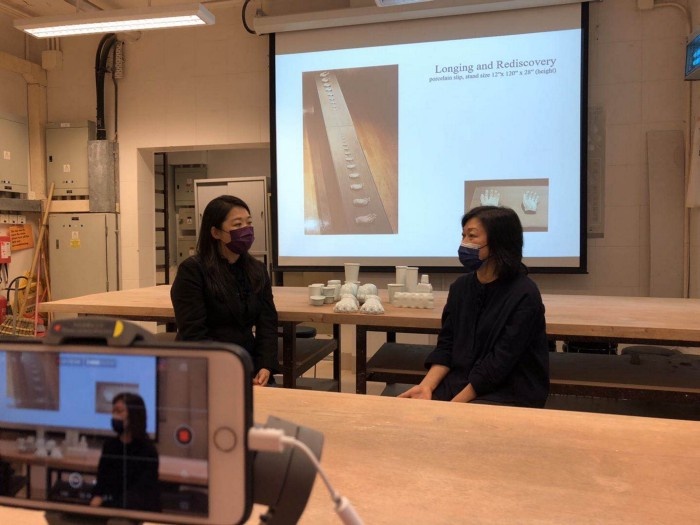 Image: Dr. Henrietta Tsui-Leung and artist Annie Wan (image courtesy of Ora-Ora and the artist)