Ora-Ora is pleased to announce its representation of the highly sought-after Berlin-based artist Joseph Tong in Greater China and South Korea. Tong will mark his debut with Ora-Ora in March 2023, with a dedicated solo show at the gallery's Tai Kwun space in Hong Kong. Titled Ex Materia - The Primacy of Being, Tong's inaugural exhibition at Ora-Ora will coincide with the Art Basel Hong Kong week.

Often examining points of cross-cultural intersection between Eastern and Western philosophical, theological and mythical canons, Tong introduces visual narratives in which to debate, dissect and evaluate how these belief systems interrelate in a contemporary idealogical context.
CEO and co-founder of Ora-Ora, Dr. Henrietta Tsui-Leung said, "From the first time I experienced Joseph's work, I looked for ways for us to collaborate. His intellectual curiosity, his artistic audacity, and the breadth of his aesthetic imagination makes him a logical and exciting fit with Ora-Ora."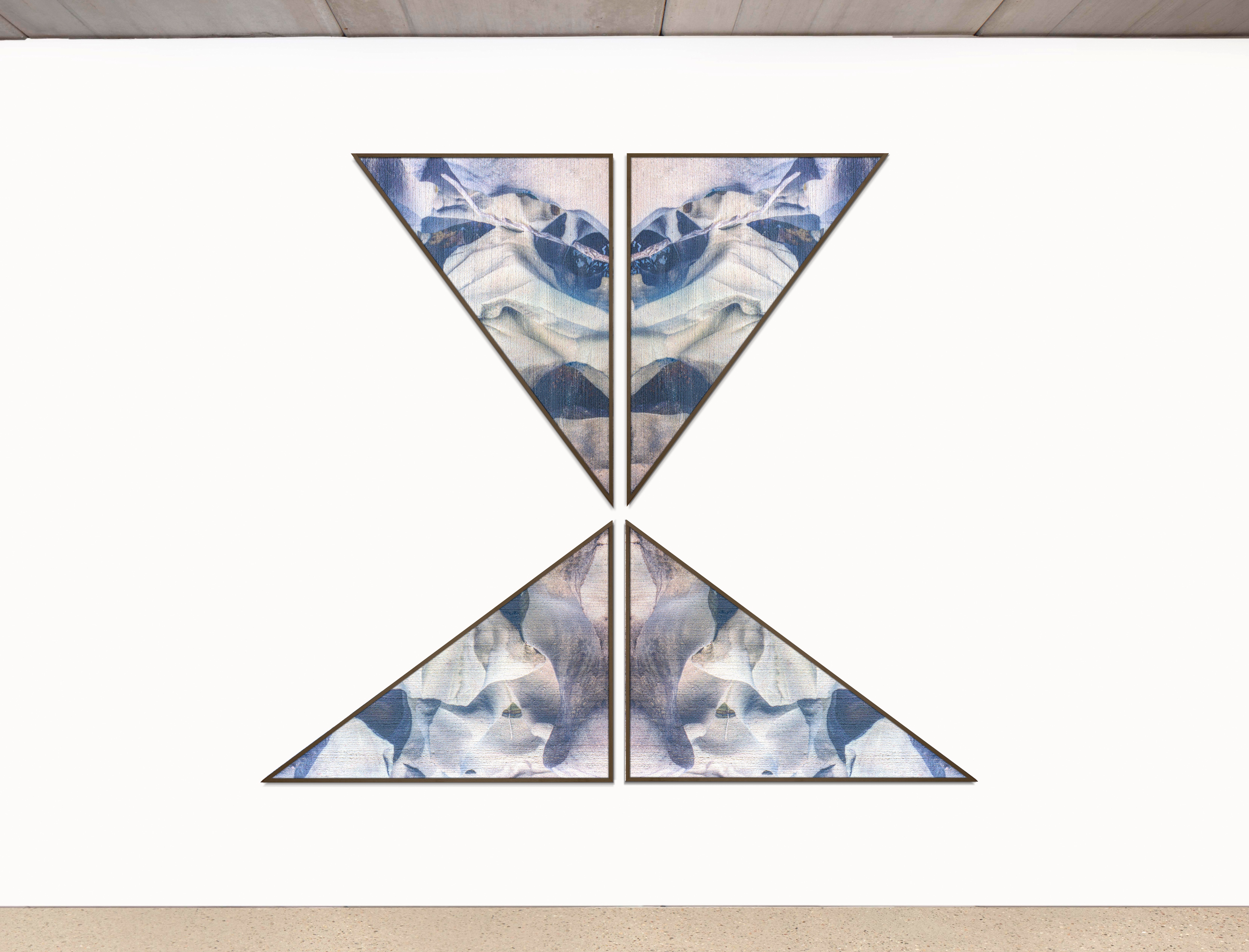 Installation view of Joseph Tong's Ex Materia (Transfiguration) / Part II (Permutation I), 2022
For his upcoming show in 2023, Tong will present new works from his existing series, Ex Materia and Ex Materia (Transfiguration). Inspired by proto-theology as well as primitive mythology, this series forms a dynamic visual chronicle that illustrates topographical motifs, drawing upon the idea of beauty in symmetry (as prevalent in nature). The works will be organized in mirrored compositional constructs, forming kaleidoscopic patterns and uniform systems of reference. This new body of work can be qualified as mystical, primal, terrene; forming an instinctive expression through elaborate compositions.
Among other notable series, Atlas Obscura (The Dictaean Cave) (2019) further investigates the cave motif, which is prevalent in philosophy, mythology as well as theology. This series perpetuates the narrative of preternatural realms, referencing, in particular, Plato's "Allegory of the Cave," which ruminates on the nature of belief versus knowledge. The allegory of the cave is a metaphor designed to illustrate human perception, ideologies, illusions, opinions, ignorance and sensory appearances.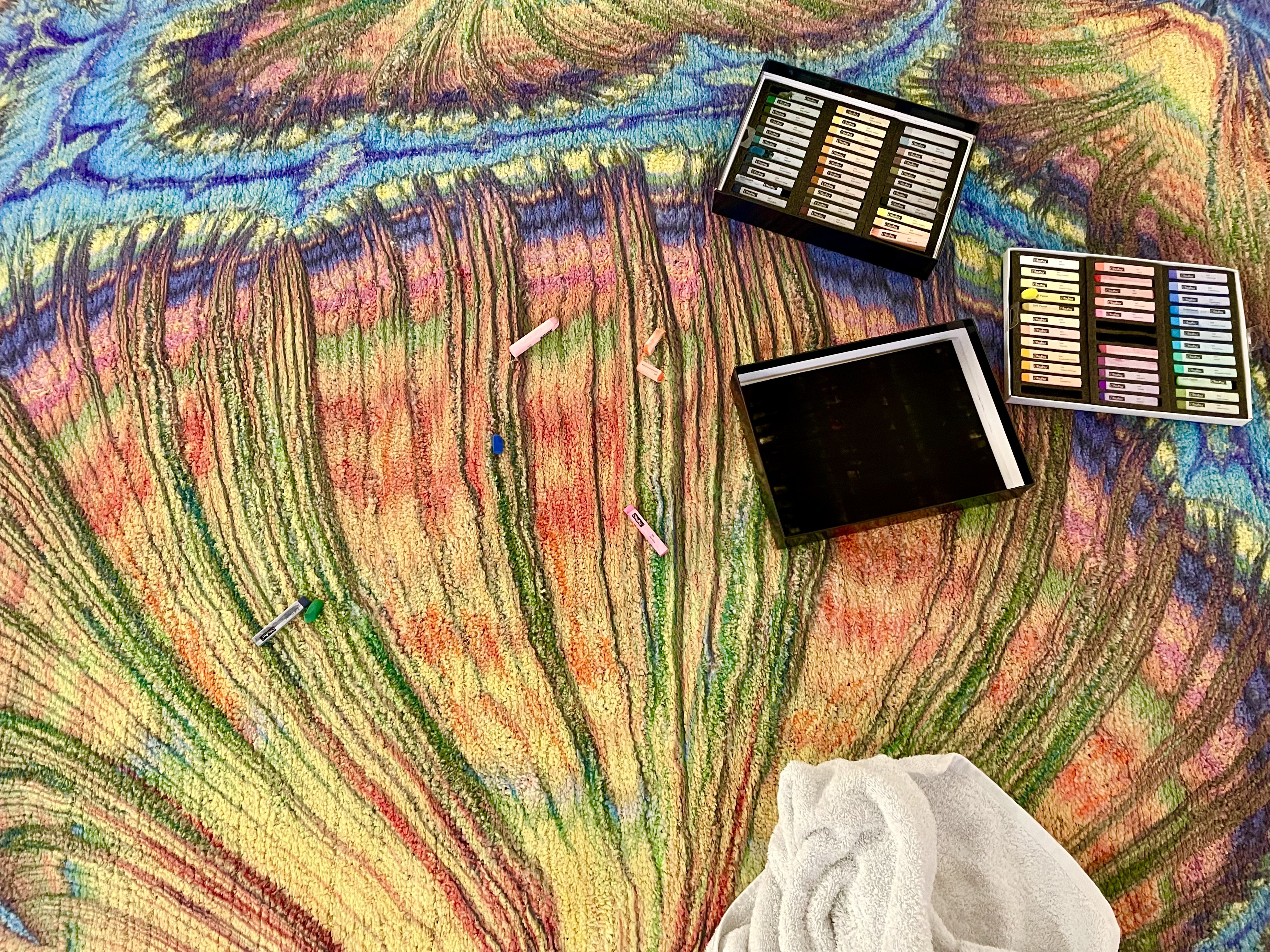 Joseph Tong's creating process
Joseph Tong said: "I am thrilled to join Ora-Ora, whose dynamic program I have long admired, and to be welcomed into a fellowship of like-minded artists. I look forward to establishing new dialogues and creative exchanges with the support of a gallery that stimulates both Eastern and Western cultural narratives, and which has long been at the forefront of showcasing Asian contemporary art. I am excited to present a new body of work at the gallery in 2023, during Art Basel Hong Kong in March, which will grant me the opportunity to share my ideas with a new audience in Asia and beyond."
Further details of Ex Materia - The Primacy of Being will be announced in due course.
December 8, 2022