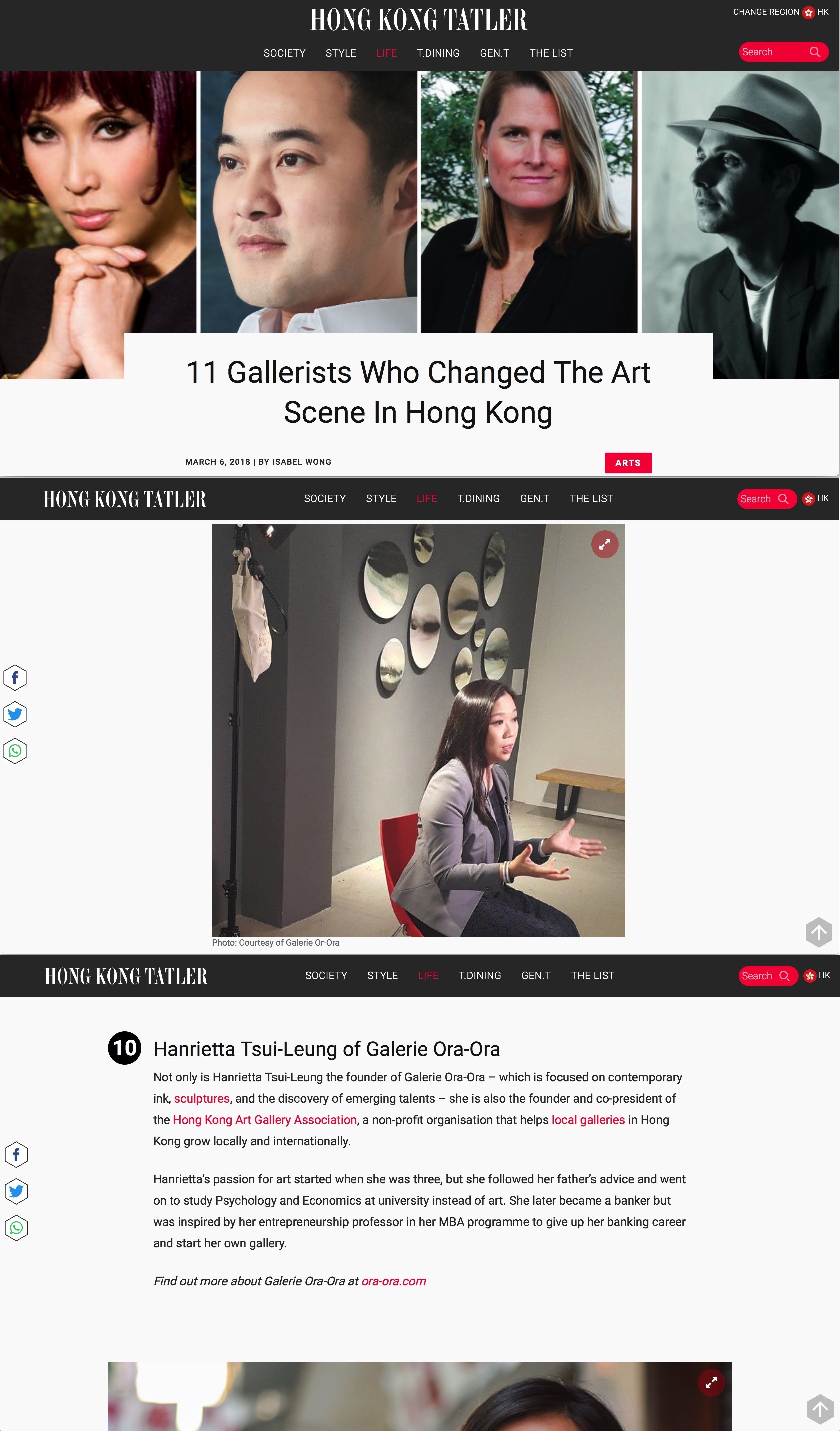 Hong Kong Tatler
With art week coming up, it's time to celebrate the people working in the art industry in Hong Kong. As well as bringing art from around the world to the city, these gallerists often promote Hong Kong artists on the international stage. Here's a list of Hong Kong-based gallerists who have helped put the city on the art world's radar:
Henrietta Tsui-Leung of Galerie Ora-Ora
Not only is Henrietta Tsui-Leung the founder of Galerie Ora-Ora – which is focused on contemporary ink, sculptures, and the discovery of emerging talents – she is also the founder and co-president of the Hong Kong Art Gallery Association, a non-profit organisation that helps local galleries in Hong Kong grow locally and internationally.
Henrietta's passion for art started when she was three, but she followed her father's advice and went on to study Psychology and Economics at university instead of art. She later became a banker but was inspired by her entrepreneurship professor in her MBA programme to give up her banking career and start her own gallery.
March 6, 2018