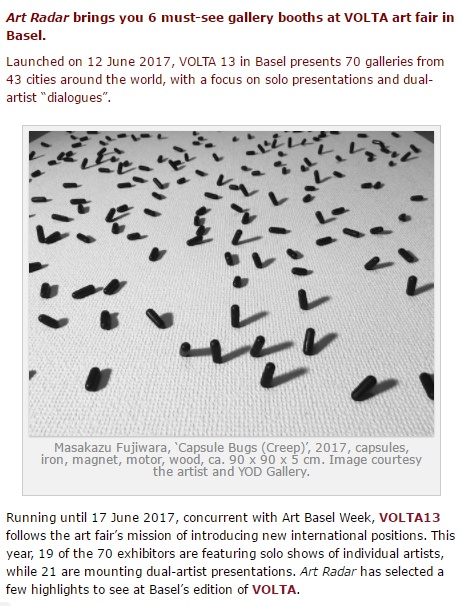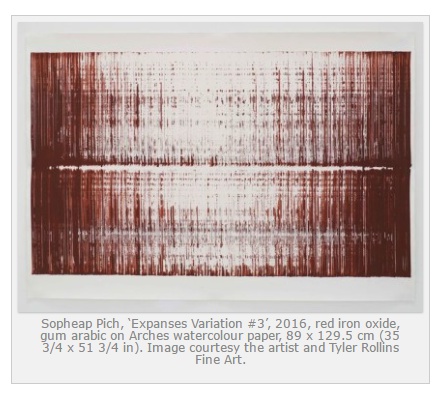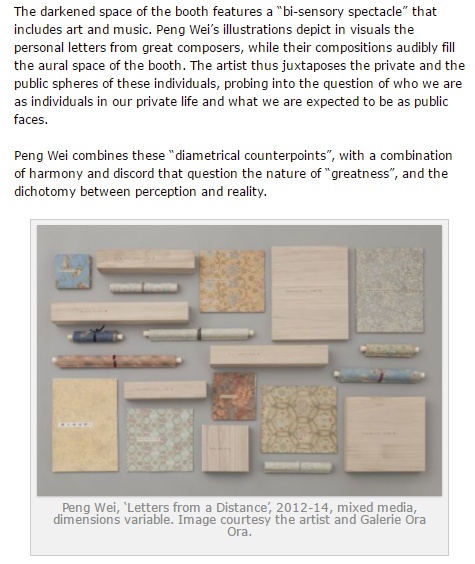 Art Radar
Launched on 12 June 2017, VOLTA 13 in Basel presents 70 galleries from 43 cities around the world, with a focus on solo presentations and dual-artist "dialogues".
Galerie Ora-Ora from Hong Kong presents a solo show of work by Beijing-based Peng Wei. The Chinese artist works with the traditional medium of ink. At VOLTA13, her presentation invites the audience to question who they are and what the world expects them to be.
The darkened space of the booth features a "bi-sensory spectacle" that includes art and music. Peng Wei's illustrations depict in visuals the personal letters from great composers, while their compositions audibly fill the aural space of the booth. The artist thus juxtaposes the private and the public spheres of these individuals, probing into the question of who we are as individuals in our private lives and what we are expected to be as public faces.
Peng Wei combines these "diametrical counterpoints", with a combination of harmony and discord that question the nature of "greatness", and the dichotomy between perception and reality.
June 14, 2017