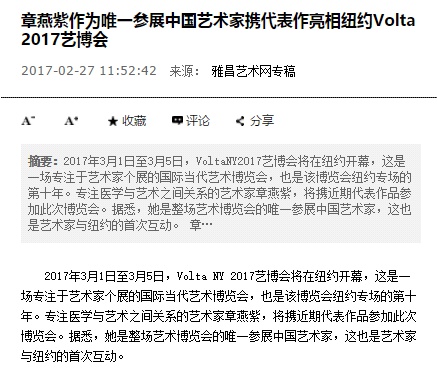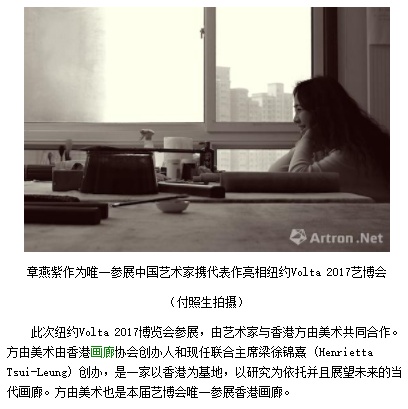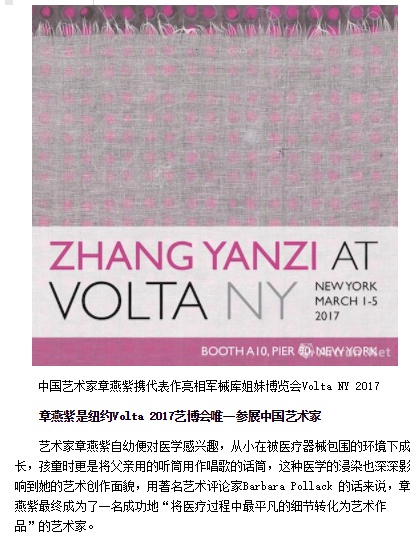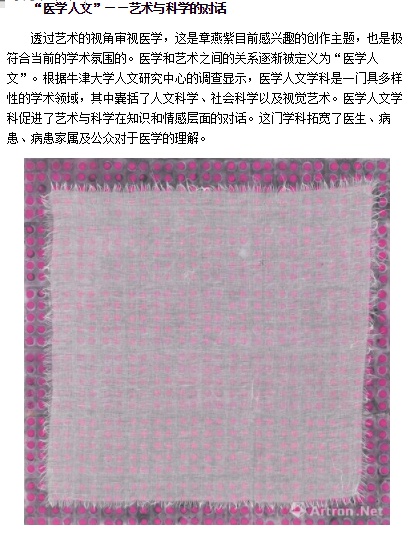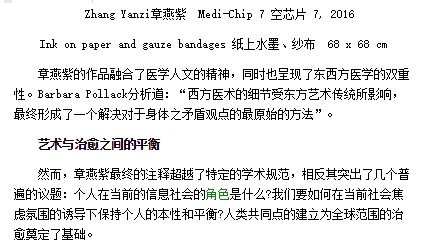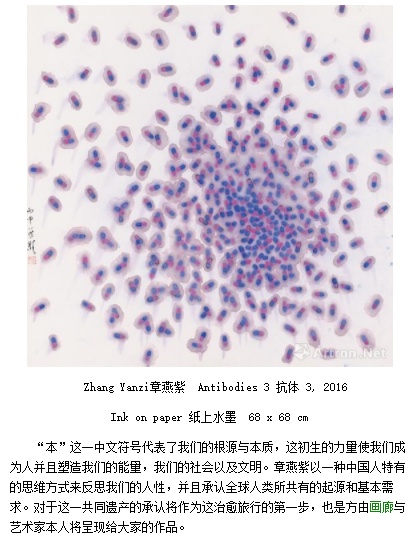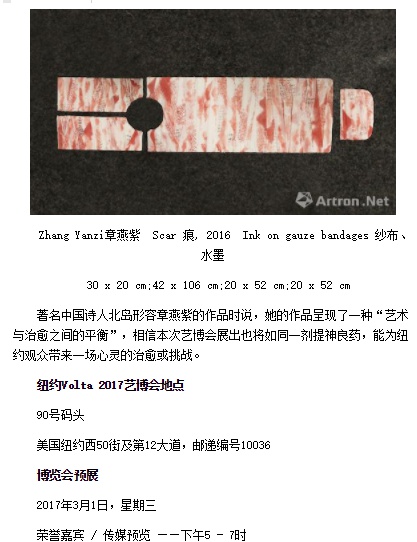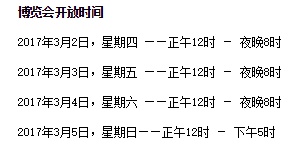 Medical Humanity -- a Conversation between Art and Science
Investigating medicine through art is what interests Zhang the most at this stage ... According to a research done by the Humanity Research Center of Oxford University, Medical Humanity is a multidisciplinary topic that covers humanity science, social science, and visual arts. Medical humanity promotes the epistemological and emotional dialogue between Art and Science. Such discipline deepens the understanding of medicine of medical practitioners, patients, and their families, as well as the public.
A balance between Art and Healing
Nevertheless, Zhang's final explanations exceed the specific academic sphere. On the contrary, she brought up a few general topics: What is the position of the individual in the society in this Age of Information? How can we maintain our nature and balance against the pressure of the anxiety from such a society? The common feature of human beings is the foundation of a cure applicable worldwide.
"Essence" in HCInese represents the origin and nature of human beings. This innate power makes us who we are and empowers us and our civilization. Zhang applies a way of thinking typical to Chinese, reflects on our humanity, and acknowledges the common origin and basic needs of all human beings. This is the first step toward healing, as presented by artist herself and by Galerie Ora-Ora.
February 27, 2017