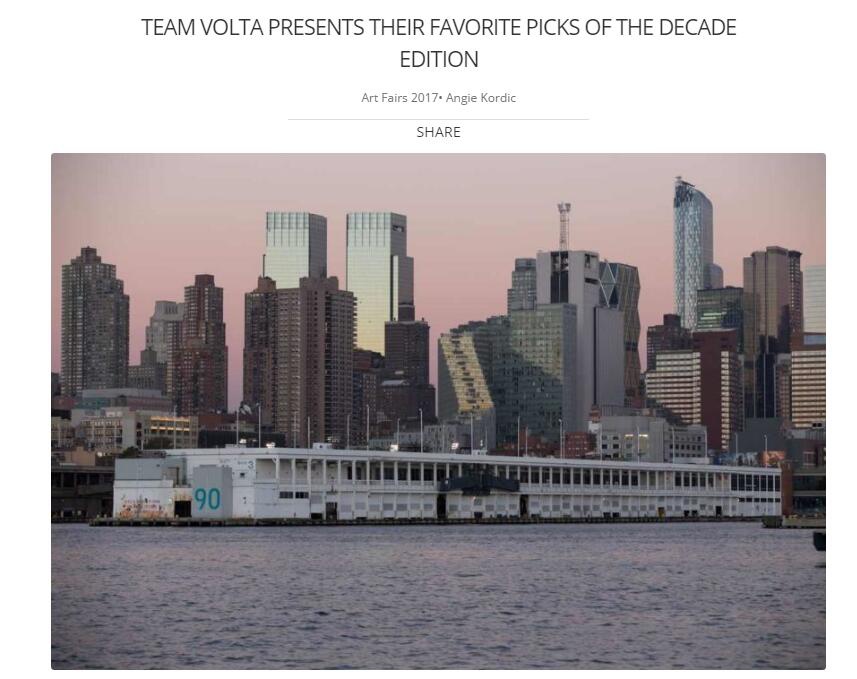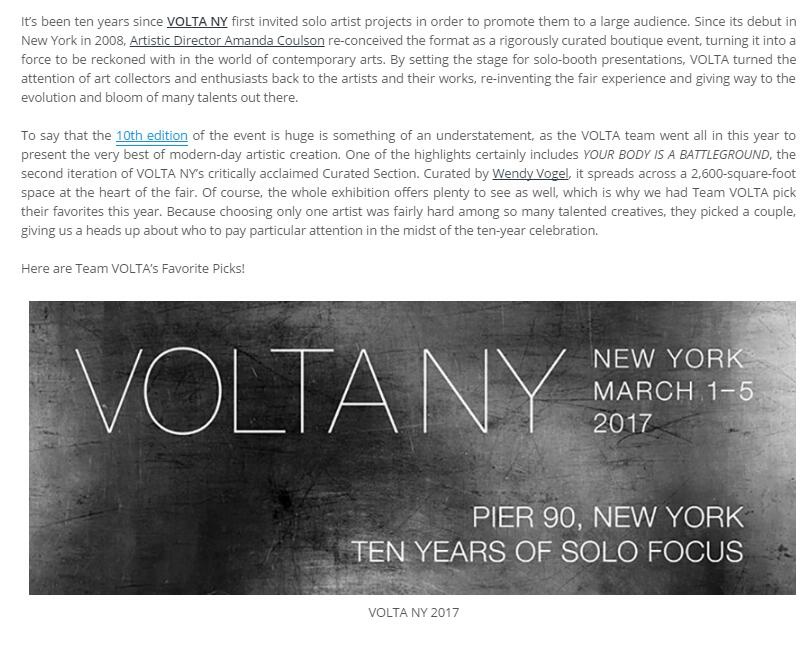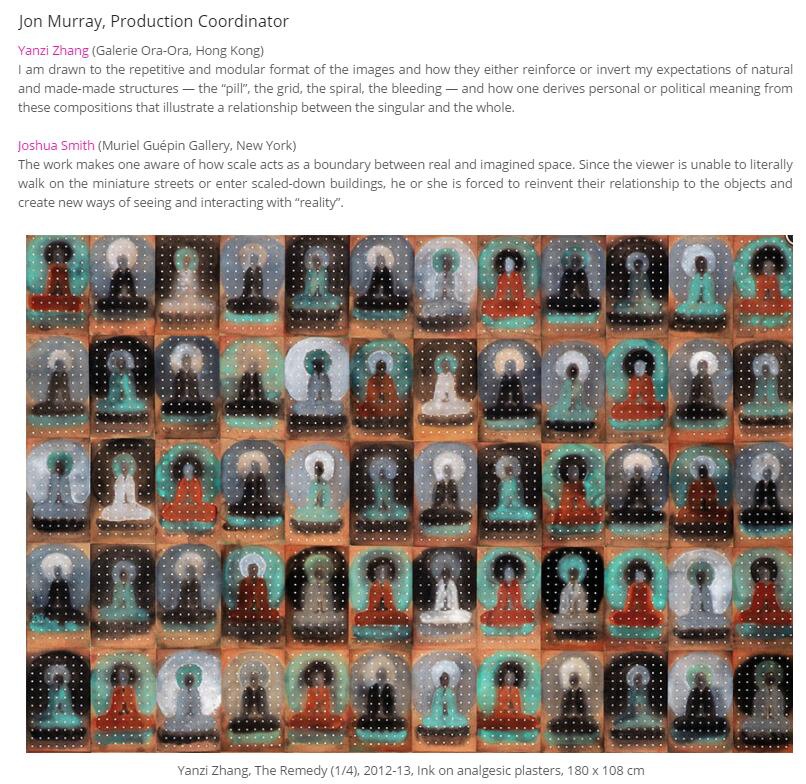 It's been ten years since VOLTA NY first invited solo artist projects in order to promote them to a large audience.
By setting the stage for solo-booth presentations, VOLTA turned the attention of art collectors and enthusiasts back to the artists and their works, re-inventing the fair experience and giving way to the evolution and bloom of many talents out there.
I am drawn to the repetitive and modular format of the images and how they either reinforce or invert my expectations of natural and made-made structures — the "pill", the grid, the spiral, the bleeding — and how one derives personal or political meaning from these compositions that illustrate a relationship between the singular and the whole.
—— Jon Murray, Production Coordinator
March 15, 2017