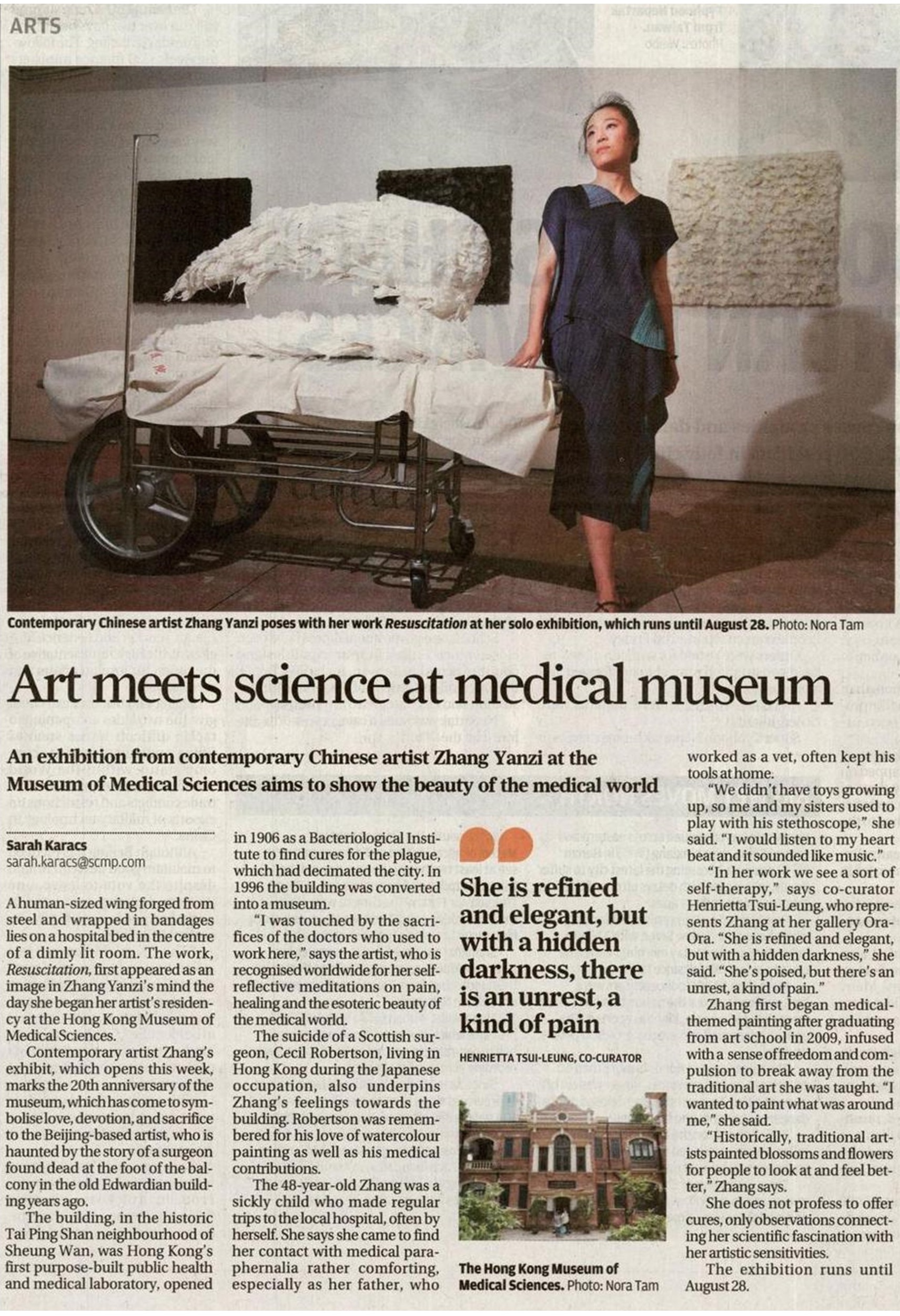 South China Morning Post
Art Meets Science at Medical Museum
A human-sized wing forged from steel and wrapped in bandages lies on a hospital bed in the centre of a dimly lit room. The work, Resuscitation, first appeared as an image in Zhang Yanzi's mind the day she began her artist's residency at the Hong Kong Museum of Medical Sciences.
Contemporary artist Zhang's exhibit, which opens this week marks the 20th anniversary of the museum, which has come to symbolize love, devotion, and sacrifice to the Beijing-based artist, who is haunted by the story of a surgeon found dead at the foot of the balcony in the old Edwardian building years ago.
"I was touched by the sacrifices of the doctors who used to work here," says the artist, who is recognized worldwide for her self-reflective meditation on pain, healing and the esoteric beauty of the medical world.
Juillet 10, 2016